Bring light into the room!
You can now personalize your room with a lampshade with a unique print.
Yes, it's possible! A lampshade with picture(s). In our extensive collection you will be able to find a lampshade that just 'fits' you.
Whether you want it for your living room, office space, showroom or something completely different; the lampshades of YouPri will give your room an unique atmosphere.
Every lampshade is handmade. It's also possible to print your images(s), logo(s) or simply one photo on it! Your interior deserves something unique like your own personalized lampshade, don't you think?
HOW DOES IT WORK?
Height
The height of the lampshade is determined by the diameter. Below is a diagram of the diameters/height.
Ø 20 cm – height approx. 17 cm
Ø 30 cm – height approx. 22.5 cm
Ø 40 cm – height approx. 30 cm
Ø 50 cm – height approx. 34.5 cm
Ø 60 cm – height approx. 34.5 cm
Ø 70 cm – height approx. 34.5 cm
> Ø 70 cm – on request
Every lampshade is hand made. It means we are able to produce different heights. So if you want/need a different height; let us know! We will take this into account to the best of our ability. 
Projects?
Are you an interior stylist, interior decorator or creative designer and do you need several lampshades for a special project? Please contact us and discuss the possibilities. We would love to work together and help you realize your assignment.
Want to order your unique lampshade?
In the order menu you can indicate the size of your desired lampshade. You also have the option of choosing a hanging or a standing model. For hanging lampshades we offer to add-on a power cord to your order. The delivery time is approx. 5-7 working days.

Extra information?
In our FAQ (frequently asked questions list) you will find the most frequently asked questions.
With your own image(s)?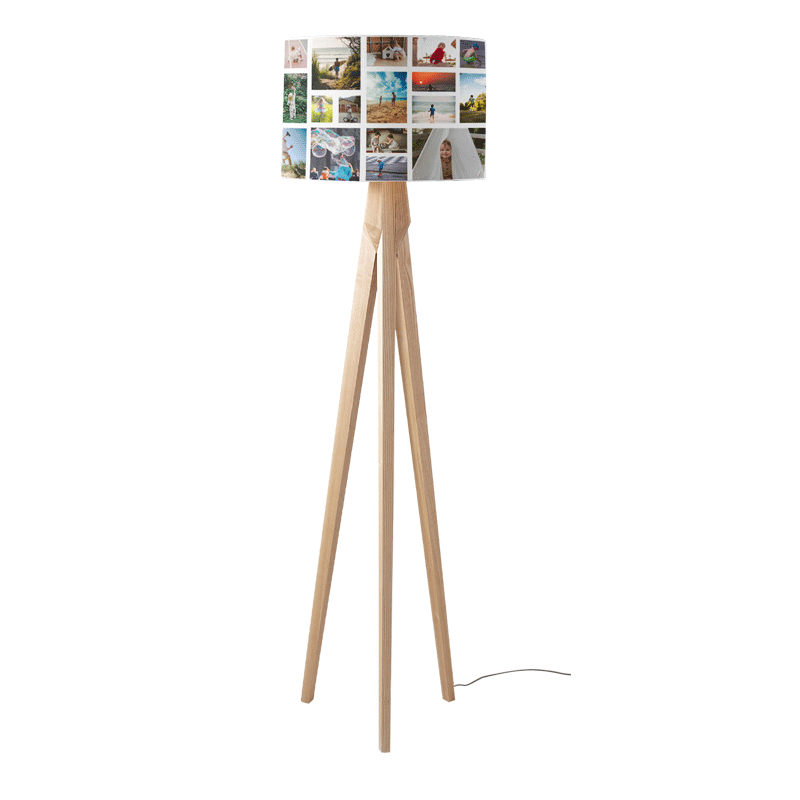 It's possible! As long as it is sharp enough. YouPri reviews your images for FREE. Do you have a nice photo and are you looking for something special for your interior? Let us know; our employees would gladly help you!